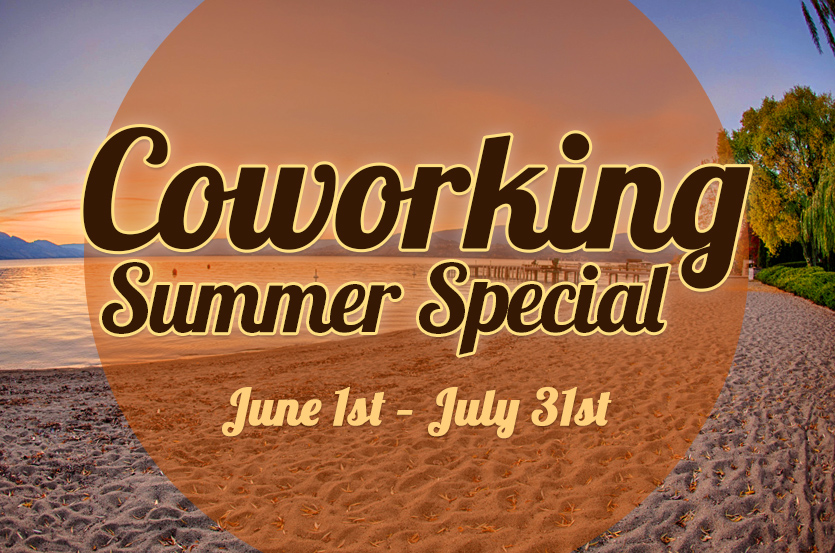 Enjoy your summer, get work done and meet amazing professionals in your community.

Summers are for relaxing and exploring, but this doesn't mean that work comes to a halt, especially not if you're a freelancer or an entrepreneur.
co+Lab's Coworking Summer Special is back for the second year! Starting June 1st, all new memberships are 50% off the first month, for a minimum 3 month commitment. Use the promo-code SUMMER2016.

Want to check us out? Come take a tour.
Kind words from members of co+Lab
"co+Lab has changed my life for the better. Felt like I hit a ceiling with my "home based" business, and getting plugged in socially/renting office space has renewed my passion for building my company!" — Marcus Rideout
"I've spent years drowning in a stifling home office environment; complete with flannel pajamas, bedroom slippers & a lap cat. Moving into a resident space at co+Lab has brought motivation and excitement back into my business world. co+Lab is full of kindred entrepreneurial spirits to share my work space and experiences with. In addition; the workshops, community events and free flow of Cherry Hill Coffee brings this space together…" — Tasha Da Silva
If you or someone you know is interested in our sweet summer deal, get in touch.