Home
>
User
> Dylan Ranney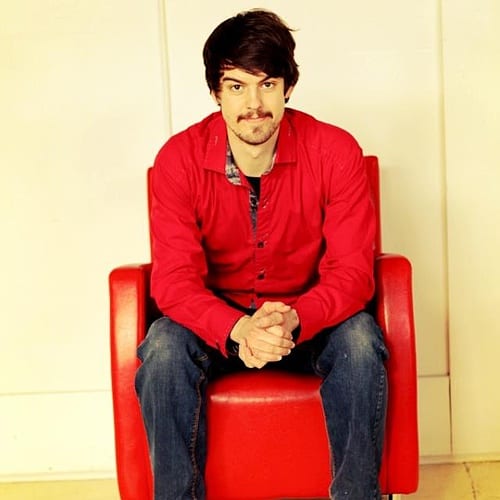 Dylan Ranney is an Okanagan based oil painter, sculptor, and drummer. He graduated with a BFA from UBCO in 2013 as the top student in his class. With the combined mentorship of painter Shawn Serfas, and local sculptor Byron Johnston, Dylan found a voice in both mediums and enjoys inventing new ways to engage people with his work. Ranney's artwork explores themes of social justice, countering the autopilot, dichotomies, judgments, and expression. Since his graduation, Dylan has been developing and refining an expressive language in oil painting techniques to convey meaning through minimal brushwork and broad brushstrokes. He has exhibited several shows in various Okanagan galleries including the Vertigo Gallery, the UBCO FINA Gallery, Bottega House, and a solo painting exhibition at the Alternator Center for Contemporary Art. Besides commissions and custom portraiture, he also paints public and performative murals as a collaborative duo with his wife Liz Ranney (Ranney Creative). Currently, Dylan and Liz share a studio at heARTschool Kelowna in Kelowna BC.
In his sculptural work, Dylan assembles found objects into interactive and engaging robots and machines. He hopes to break the wall between visual engagement and physical engagement that is often a characterizing quality found in the "gallery setting". Ranney's most recent sculptural endeavor is in the works to create a garden installation in the Kelowna Art Gallery courtyard (May 2017) using organic materials.
As a musician, Dylan is passionate about music and about creating positive experience for listeners. He has been drumming for 17 years in various projects, albums, and bands. His current musical projects include his band Swamp Honey, and drumming with Tiger Moon.
This user account status is Approved