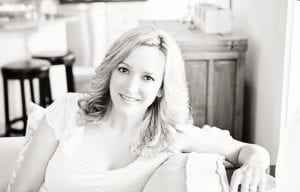 I'm a writer–and total procrastinator. I began the New Year with a mission: finally finish–and send out–a couple of novels collecting dust on my laptop. The last ten years of working from home have successfully resulted in newspaper columns, magazine articles, a blog and great kids, but I'm no further ahead with my dream and I'm way behind in motivation and connection to other freelancers. What I longed for most, was a place to call my own, away from home, where I could be accountable for my day's work, yet feel like I was part of a staff again.
I've found it in coLab. I love knowing I have access to my own space 24-7, yet I never feel alone. I come and go a lot to conduct interviews, but it's so great to return to my desk, surrounded by people of various ages, doing different kinds of work…all of them smiling. It has been fantastic for my social side and resulted in increased productivity and better organization for my business side. I love that monthly lunches are organized, workshops offered, collaboration and plenty of laughter encouraged. It's a bonus the office is located downtown, so a refreshing walk by the lake to clear my head, breakfast with friends on the way into work, or hitting hot yoga, just around the corner, on the way home, fit perfectly into my work day.
While I still plan to tap into the expertise around me when it comes to the technical aspects of my work–and I remain a liability at the foosball table–so far I'm so happy with my decision to join the space. Truly motivating and always upbeat, I'm confident I'm going to achieve this year's goal.