When:
January 24, 2018 @ 12:00 pm – 1:00 pm
2018-01-24T12:00:00-08:00
2018-01-24T13:00:00-08:00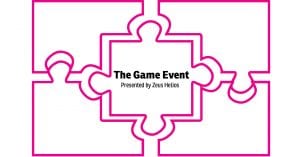 This event showcases a game that connects strangers together without anxiety, worries and self-judgments.
The purpose of the game is to create organic human connection rather than technological distanced connection.
The participants of this game will learn that they have many things in common with each other and human connection is necessary for our happiness and survival.
Presenter:
Zeus Helios is the founder of Uniters Media a film production company. He has a B.F.A from NSCAD university and a M.F.A from UBCO concentrating in film productions.
His art and directorial philosophy is to highlight the unrevealed beauty found in culture and humanity. In revealing this beauty, He hopes to help his viewers remember
What it means to be human and connected to oneself.