When:
January 22, 2018 @ 12:00 pm – 1:00 pm
2018-01-22T12:00:00-08:00
2018-01-22T13:00:00-08:00
Where:
Okanagan coLab
1405 St Paul St #201
Kelowna, BC V1Y 9N2
Canada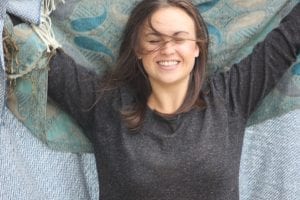 Whether you're ahead of the curve on your 2018 goals or starting your habits afresh with a mid-January "New Year" celebration, a couple of nutritional tweaks can help smooth out your day-to-day. Come spend an hour with Maddie Elise, R.H.N., to learn what to eat to nourish your productivity. You'll leave with deeper understanding on some fantastic topics, including:
– The difference a meal makes to your creative bottom line
– How to enjoy the best of coffee and cancel out its negative effects
– The true story on fat
– The reason so many entrepreneurs and highly efficient people are moving toward fat-rich, ketogenic diets and how you can enjoy the benefits without extreme planning
We'll also be sampling MotherLove Kombucha at the event.
Presenter :
Maddie is a holistic nutritionist, specializing in women's hormonal wellness; she is committed to empowering women to be the creators of their own health. Her program's and coaching combine scientific nutrition practices, intuitive holistic personal growth strategies, and energy awareness to give women the tools they need to thrive.