When:
February 21, 2019 @ 9:00 am – 4:00 pm
2019-02-21T09:00:00-08:00
2019-02-21T16:00:00-08:00
Where:
coLab Affinity Hall
1405 St Paul St
Kelowna, BC V1Y 9N2
Canada

Contact:
Organizer Arts Council Of The Central Okanagan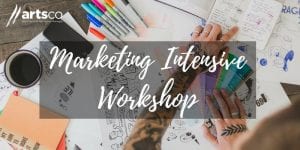 This workshop is tailored to non-profits, arts groups, individual artists, and small businesses that have an established social media presence, but perhaps could use a boost to continue to expand. Learn to make your social media routine more effective and efficient, to broaden your reach, and to engage more deeply with your existing audience.
The day will be split into four separate presentations, with a break for lunch and a wrap-up question period.
In this fun, accessible and interactive workshop, you will learn how to:
– Make social media platforms work for YOU
– Understand and optimize your Facebook Business Page
– Understand how to take your Instagram and Instagram Ad to new heights
– Create easy, engaging and impressive content that WORKS
– Develop your brand narrative and connect it to your community
| About The Instructors |
Evie Lavers: Evie is an innovative arts administrator from Australia, with over 6 years of experience, delivering online communications, strong social media campaigns & niche art & culture event services. After completing her Advanced Diploma in Music Business from CMIT Perth, Western Australia she developed skills & relationships to produce large outdoor music events. Evie is currently the Marketing Coordinator for Island Mountain Arts (ArtsWells Festival), is the Assistant ED for Tiny Lights Festival and is a Trainer for BC Touring Council.
Zan Comerford: With 7 years of success marketing niche events, artists and ideas to international audiences, Zan is Rhythm Club's resident enthusiasm expert. She specializes in creative, connective marketing campaigns that increase sales, grow a community and push good into the world. Zan currently works in media and marketing with many events, festivals, record labels, artists and businesses up and down North America's west coast.