When:
May 3, 2018 @ 12:00 pm – 1:00 pm
2018-05-03T12:00:00-07:00
2018-05-03T13:00:00-07:00
Where:
Okanagan coLab
1405 St Paul St
Kelowna, BC V1Y 9N2
Canada

Contact:
Renee Makea
+1 (250) 863 8498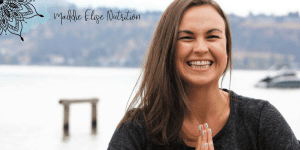 Natural Energy Enhancements : How to Power Through Your Day Without Resorting to Energy Drinks
Energy management: It's one of those things that determines your level of business success as well as your ability to lead a fulfilled and amazing life.
When you're fully energized, you feel ready to take over the world, eager to work hard & have fun, able to meet your personal obligations, and jazzed about life in general.
But when you're not feeling the power surge, when you're dragging yourself everywhere and spending every waking minute wishing you could just sit down & not do anything, that's when life starts to suck.
So what if you could check off all of the items on your to-do list – AND finally tackle those personal projects – and finish your day still energized & ready for the next day?
What if you could make it through every minute of your day, from the moment you open your eyes to the moment your head hits the pillow, without having to pound a Red Bull just to keep up?
That's what you'll learn in this 1-hour workshop.
(And YES there WILL be treats! Provided by Tasties Kitchen)
What We'll Cover:
Where your energy comes from on a cellular level (so you can start working with your body instead of against it)
How your hormones drive your feelings of inspiration (and we'll show you how to hack your hormone system so you start waking up inspired every day)
Why the best way to change your energy level is to change what goes on your fork (and the small tweaks to your diet you can make right now that'll have the biggest impact)
Who is this For?
This is for solopreneurs, freelancers, startup founders, entrepreneurs, sleep-deprived parents, and anyone who is sick and tired of being sick and tired. This is for driven people who depend on their creativity to earn a living. This is for people who want a sustainable, healthy way of staying energized – without the constant crashes caused by stimulants like energy drinks and caffeinated products.
About Maddie:
Maddie is a holistic nutritionist, specializing in women's hormonal wellness; she is committed to empowering women to be the creators of their own health. Her program's and coaching combine scientific nutrition practices, intuitive holistic personal growth strategies, and energy awareness to give women the tools they need to thrive.
Connect with Maddie: