When:
April 5, 2018 @ 12:00 pm – 1:30 pm
2018-04-05T12:00:00-07:00
2018-04-05T13:30:00-07:00
Where:
Okanagan coLab
1405 St Paul St
Kelowna, BC V1Y 9N2
Canada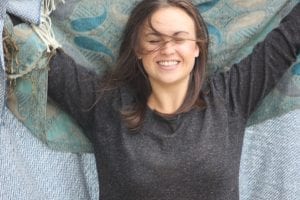 Join Maddie Elise Nutrition in a workshop that will help you build a morning routine that will kickstart your day.
In this workshop, you'll learn about all the practical ways you can change your lifestyle and nutrition habits to become a morning person. (Yes, it IS possible – we'll show you how!)
You'll learn about the importance of setting a morning routine that starts with intention, centers your mind, and helps you arrive at work calm, collected, and ready to take over the world.
In this workshop, we'll cover:
Detoxing the right way
Hacking your nervous system
Waking up your digestive system
What nutrients to fill up on to give your body & brain an extra jolt of energy
Why breakfast is the most important meal of the day, and how to make sure yours is balanced
The proper ways to do intermittent fasting: Don't start changing your meal times until you learn these strategies
We'll also talk about the behavioural elements that make up a morning routine – cooking for the kids, biking to work, going to the gym, showering – and how you can optimize them to have a better morning.
Finally, we'll work in pairs to develop strategies for tackling our mornings in a more effective way. We'll use a variety of learning techniques to forge new behaviours by training ourselves to attach meanings to them.
About Maddie
Maddie is a holistic nutritionist, specializing in women's hormonal wellness; she is committed to empowering women to be the creators of their own health. Her program's and coaching combine scientific nutrition practices, intuitive holistic personal growth strategies, and energy awareness to give women the tools they need to thrive. You can find her on Facebook or Instagram at Maddie Elise Nutrition (@MaddieEliseNutrition) or at MaddieElise.com