When:
May 9, 2018 @ 12:00 pm – 1:00 pm
2018-05-09T12:00:00-07:00
2018-05-09T13:00:00-07:00
Where:
Okanagan coLab
1405 St Paul St
Kelowna, BC V1Y 9N2
Canada

Contact:
Renee Makea
+1 (250) 863 8498
Stress Makes You Dumb: The Neurobiology of Stress and How Stressors Shape Your Brain
We all know that stress is bad. Aside from the dozens of online PSAs, Reader's Digest articles, comments from family & friends, and our own internal dialogues, there's also the constant reminders we feel on a visceral gut level, continually informing us that hey, maybe all this stress you're feeling isn't such a good thing.
But did you know that excessive stress can also cause cognitive impairments? No joke – the stress that you feel changes your neurochemistry in a way that causes you to make poorer decisions. Stress actually alters the way your brain functions on a biological level, and not for the better. And chronic stress? Over a long enough time period, it can literally change the size, shape, and structure of your brain.
In other words: Stress makes you dumb.
That's why having an action plan for dealing with the stress you feel is critical to your success, especially as a knowledge economy worker.
In this workshop, we'll talk about the science of stress and how you can use biohacking techniques and simple behavioural changes to protect your brain from the negative effects of stress. We'll talk about why managing stress is critical to your success, and then map out an action plan for making your stress more manageable.
SPECIAL OFFER: Attend this workshop and get 50% off Jamie's online course!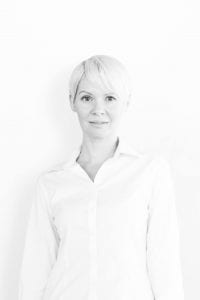 That's right – everyone who attends this workshop will receive an exclusive discount code that gives them 50% off the price of Jamie's online course, De-Stress the Student Mind. This course uses the proven science of neurobiology to help attendees reduce anxiety, improve mental focus, and boost their cognition. Join today to reserve your spot!
What We'll Cover
How stress makes you stupid – the effect of stress on your brain's ability to focus, solve problems, engage in rational thought, and make accurate predictions
What happens when you starve your brain – and some of the key nutrients to include in your diet to make yourself more stress-resistant
De-stressing, the right way – how to start taking ownership of your stress without making changes to your daily routine
Sleep the stress away – practical tips for getting better sleep to help you cope with stressors
Simple behavioural shifts you can make right now to start becoming more productive
Nervous system health: 3 tools you can implement, even if you have a busy schedule, to keep your nervous system working properly
(We'll also have bliss balls from Gratify Penticton and tea from Chaibaba)
Who is this For?
This is for startup founders, solopreneurs, and dedicated hustlers who are committed to their careers & businesses but also want to carve out a life for themselves. This is for people who are ready to start dealing with stress in a healthier way and experience a higher quality of life as a result.
About Jamie:
Jamie Wood is a Kelowna Chamber of Commerce Top 40 Under 40 entrepreneur and the founder of Sanga Living. After a stint in the high-stress corporate world, Jamie spent 10 years studying the science of stress management, learning from neuroscientists and yogis alike.
Connect with Jamie: