When:
February 15, 2018 @ 1:00 pm – 5:00 pm
2018-02-15T13:00:00-08:00
2018-02-15T17:00:00-08:00
Where:
Okanagan coLab
1405 St Paul St
Kelowna, BC V1Y 9N2
Canada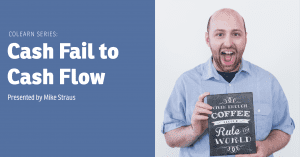 You don't get money for nothing. (Unless, of course, your name is Mark Knopfler.)
That's why the one thing that separates successful solopreneurs, freelancers, and startup founders from unsuccessful ones…is sales & marketing skills. The gig economy workers who learn how to market and sell themselves effectively are the ones who succeed.
Whereas the ones who don't learn to sell?
Well, you can always get a day job.
Fortune favours the bold. But clients favour the savvy salespeople.
In this workshop, you'll learn the sales & marketing tactics that you need to escape the feast-or-famine cycle, close the deals you're most passionate about, and earn a living by being your own boss. You'll learn what it really takes to succeed in the gig economy and quit your day job, if you haven't already.
(And that means never again having to listen to Janice in accounting rant about her crappy blind date. It means no more crying in the bathroom on your lunch break because you couldn't get time off to fly home for Christmas. It means suddenly the soundtrack of your life won't be Sixteen Tons – it'll be My Way.)
What we'll cover:
Why the best tool in your marketing toolbox is one you already have – and how to start using it right now
How to create a brand personality that prospects find irresistible (they'll be fighting over you like you're the hottest person at a singles mixer)
Tools & tricks for writing website copy, your LinkedIn bio, blog articles, and damn near anything else with all the persuasive power of the most charismatic person you know(it's like you're hotwiring people's brains!)
Selling the smart way: Actionable intel from the world of psychology, broken down into easy-to-implement tacticsthat do most of the heavy lifting for you
STEAL MY PROJECT PROPOSALS! Forget the lame-ass Word docs – start writing project proposals that have clients begging to pay you extra
Real-world examples that show you what these tactics look like in action – and how effective they are
HOW TO STOP FEELING LIKE A SLIMEBALL and start pitching with confidence
Who is this for?
This workshop is for freelancers, solopreneurs, startup founders, remote workers, and aspiring gig economy workers who want to stop fighting for contracts with competitors and start making sales. This is for people who are looking for a proven roadmap for their sales & marketing activities that doesn't suck the life out of them.
If you're hesitant to show off your personality in your branding, or allergic to sales, or just not sure where to start getting gigs, then this workshop is for you.
It's time to get the gig…and do it your way.
About the Instructor
Mike Straus is a professional coffee drinker with a copywriting addiction. He specializes in personality-driven, science-backed copy that turns heads. He's worked extensively with a variety of tech startups and other businesses to craft website copy, sales pages, media releases, and other assets that pack a personality-filled punch. He's been published by UX Booth, Small Business BC, Freelance to Freedom Project, and Lemonstand, and his work has been cited by Smashing Magazine, Web Designer Depot, Sparkflow, and BIR International Conferences.
Learn more at https://brandgesture.ca