Taking a risk and going out on your own… is worth it. Growing a business and building a team… is a lot of fun. Doing it all while around fellow entrepreneurs and creatives… even better.
StreetText first joined coLab about 4 years ago. We were outgrowing our one-room office and were looking for some extra space. Walking into coLab was like being given a fresh glass of cool water.
When your head is down whilst bootstrapping a dream – you don't necessarily stop to invest in the office atmosphere. When we entered coLab we were instantly met with the smell of fresh coffee grinds, a huddle around a mini foosball tournament and music echoing from someone's computer. Fast forward a few years, and we moved the entire office into the space.
coLab is situated in the heart of Kelowna's first Tech Hub, now known as The Switchboard. It's a community of sorts. When the opportunity arose to move into a suite smack dab in the middle of the action, we took it. It was a complete reno and involved thousands of dollars in improvements. But well worth it.
Being surrounded by web designers, academics, artists, copywriters, interior designers, engineers, (you name it), gives one ample opportunity to pick brains and learn from great minds.
In fact, take our home page's one-liner, "Be more. Sell more. Unlock an awesome sales funnel that works!" Fellow coLabber and copywriter, Mike Straus, inspired that during a quick conversation.
This week we released an incredible feature. The ability to spin a new sales funnel to capture leads with a tested Facebook ad and text messaging automation built in. It's a mouthful, I know. But so powerful. Another coLabber, graphic designer Mau Cattaneo, helped to frame the narrative around it and participated in meetings first conceiving the UI.
We're incredibly excited about this feature. It's the culmination of a four-year dream. Our mission is to enable anybody (and any business) to launch and run their own evergreen lead generation campaigns that work, without requiring a degree in digital funnel hacking. Why? Because we know how important meeting a new customer is when you are passionate about serving them and are building a client base. Customers are the lifeblood of business.
We care about two things. First, we're people, the world is more connected than ever before, and yet people feel less connected. That's a problem worth solving. Second, there are more marketing options than ever before. How do you know what works? It takes time and money to split-test and try different channels. It took us almost three years before we finally landed on a model that worked for us. So we care about providing easy-to-use campaigns that work.
Coming up with a way that puts you in touch with the people who need your help and give you an effective sales funnel that works, was a challenge. And it's a journey we are still on.
But it takes a team. And being surrounded by other people on their journeys is encouraging. American Anthropologist Margaret Meade wrote, "Never underestimate the ability of a small group of dedicated people to change the world. Indeed, it is the only thing that ever has."
Culture is an important word. But it's nothing more than the habits and behaviours of people. Think of Italy, where the culture includes plenty of good food and warm people who wave their hands while talking. A culture at a company is no different. It's simply the habits and behaviours that we enable, allow and invest in.
We live in the revival age of slow food. And slow hiring is just as important. Taking the time to find people who share your vision, your values, and invest in their attitude is how you create a healthy environment. And it's how you build an A-team.
So while it turns out that we picked a really big and worthy challenge, we are blessed to be surrounded by great people to be on that journey with. We've got an incredible community of customers and have a smart team. I heard someone say that if you don't have adversity then maybe what you're doing isn't worth fighting for. There may be something to that. But I prefer what Bob Noise, the founder of Intel, said: "Don't be encumbered by history, go out and create something wonderful."
—-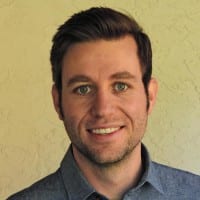 Jonathan Whiting is the cofounder of StreetText, a digital marketing, funnel-building, and lead generation platform for real estate agents and other providers of professional services. StreetText has been a coLab member since 2014 and has been listed on the Ready to Rocket list of high-growth startups every year for the last 4 years.