It's no secret that things here in the coLab are starting to get a little cramped.
We have lots of new members, and elbow-room is increasingly becoming a scarce resource in our coworking space.
Up until this point, we've been able to get by with some creative furniture arrangements and the perfectly-timed addition of coLab West Campus. But now, we're once again reaching a critical threshold that has us packed in like hipsters at Coachella, minus the on-site farmer's market.
We haven't had to resort to Jim Halpert-style Quad-Desks just yet (thank heavens), but we are operating at 95% capacity, and have been for some time.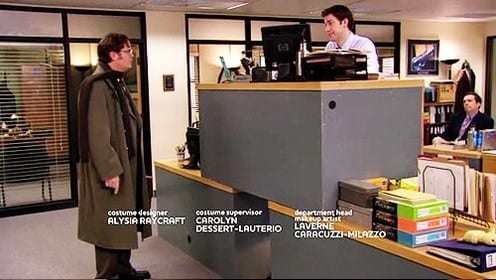 This was our first plan for solving our space shortage. Unfortunately we had to abandon it while it was in prototype because our insurance company called it a "fall hazard".
Every Resident desk and Studio office is currently occupied, and our hot desks are in such short supply that we've been bracing for a turf war to break out at any moment.
(Shane has a Doomsday contingency plan that involves cutting off the coLab's coffee supply as a means of quelling the inevitable coLabber uprising. But if you ask him about Operation Decaf, he'll deny its existence.)
And while being Kelowna's hottest and most popular coworking spot gives us lots of warm fuzzies, our small space limits our ability to serve Kelowna's innovative and fast-growing community of freelancers, independent contractors, remote workers, digital nomads, and startup founders.
That's why the coLab is preparing for the biggest space expansion in our 6-year history.
The new Okanagan Centre for Innovation is nearing completion, and the building's tenants are already preparing to move in. coLab's neighbour, Accelerate Okanagan, is expected to take up tenancy in the new building by the end of March – and with their exodus brings a new opportunity for coLab.
Effective April 1st, 2017, the Okanagan coLab will be expanding into the space currently occupied by Accelerate Okanagan. This expansion will double the coLab's floorspace from 6,000 to over 12,000 square feet.
Twice the floorspace means twice the fun!
coLab's expansion means the space will offer a variety of turnkey amenities for members and visitors to enjoy. The new and improved coLab will offer:
25 Hot Desks for part-timers to work from
30 dedicated desks for permanent Resident members
22 private executive offices for Studio members
5 boardrooms and meeting spaces for larger teams to collaborate in
A lecture hall to give presentations a new, professional feel
2 kitchen lounges where members can grab a coffee, share a meal, and recharge
A brand new coffee bar fully stocked with tasty coffees and teas for members who just gotta have their fix
A renovated event space with capacity for 50 people
Phone booths for members to use for private client conversations
Super-fast dark fibre Internet through CanHost, with up to 1 Gbps download speed! (Hold on to your keyboards!)
We'll also have a lot more space to play with when we host fun events like Trep Café, Startup Weekend, Lunch & Learn, BizCamp, Crafternoon Brews, the annual Christmas potluck, or our occasional foosball tournaments.
New offerings for teams looking to gain an edge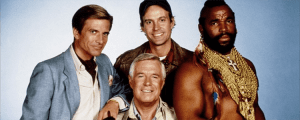 We love it when we our member teams' plans come together.
The added space gained through this expansion will allow for the coLab to offer a whole new service: an Enterprise membership specially designed for startup teams. With three membership tiers available, growing companies and teams of teleworkers will be able to collaborate in person and benefit from the amenities of a professional office environment.
The coLab will also be working with local software startups and digital media companies, providing an A/V lab for these businesses to use for content production.
Enterprise plans will be available starting at just $225/month and will support teams of 5 or more people.
Come see the new space for yourself!
We're very excited about this expansion, and we're eager to share that excitement with the community. Come grab a free coffee, chill with innovative people doing fun things in the tech industry, and see what's making coLab the hottest place for creatives, entrepreneurs and gamechangers. Contact Shane at [email protected] to schedule a tour, or check out our office on the second floor of 1405 St. Paul Street.